SEPTEMBER 2015
Dear Salupongan International Friends and Supporters,
It has been a busy month on the ground in Mindanao! With many Lumads still evacuated from their homes and taking refuge in Davao city, Salupongan International and others are working hard to provide evacuees with health and educational services while away from home. As part of our International Solidarity Mission program a number of community immersions took place, working towards spreading awareness and advocacy for the indigenous communities of Mindanao. Thank you for your support!
Padayon!,
Salupongan International Team
INTERNATIONAL SOLIDARITY MISSION
Southern Mindanao Region
Medical Mission at UCCP Haran Sanctuary Evacuation Site in Davao City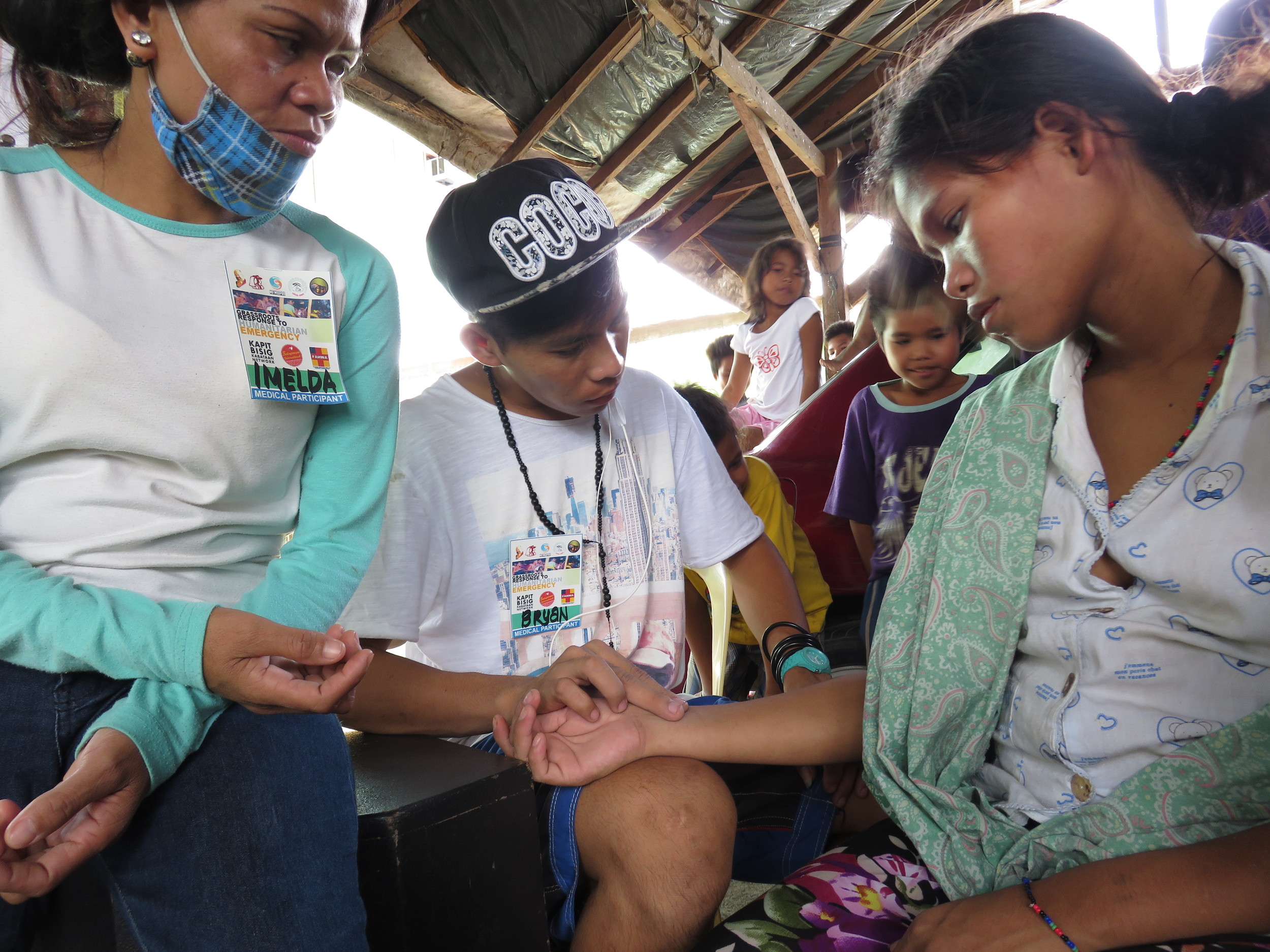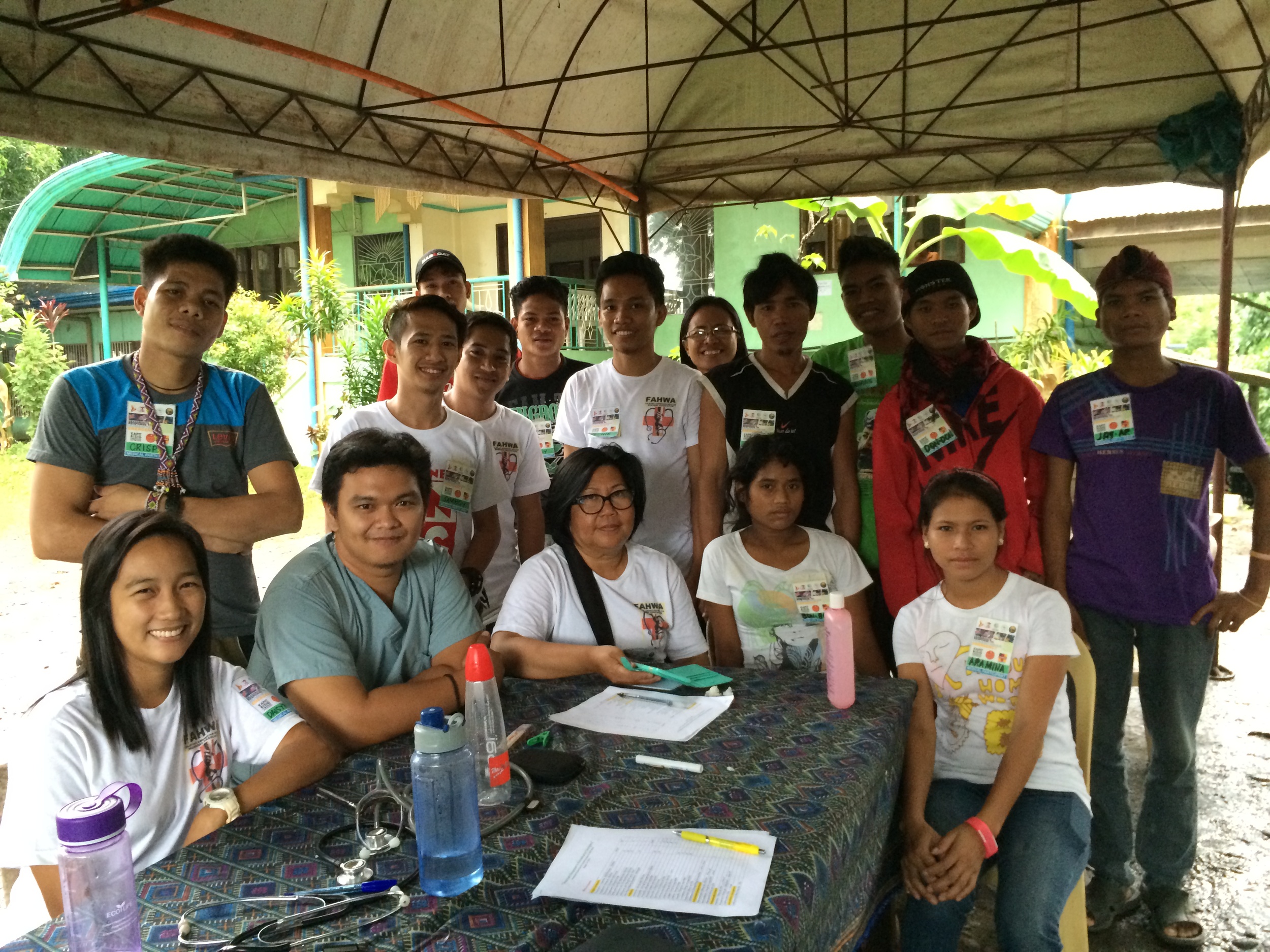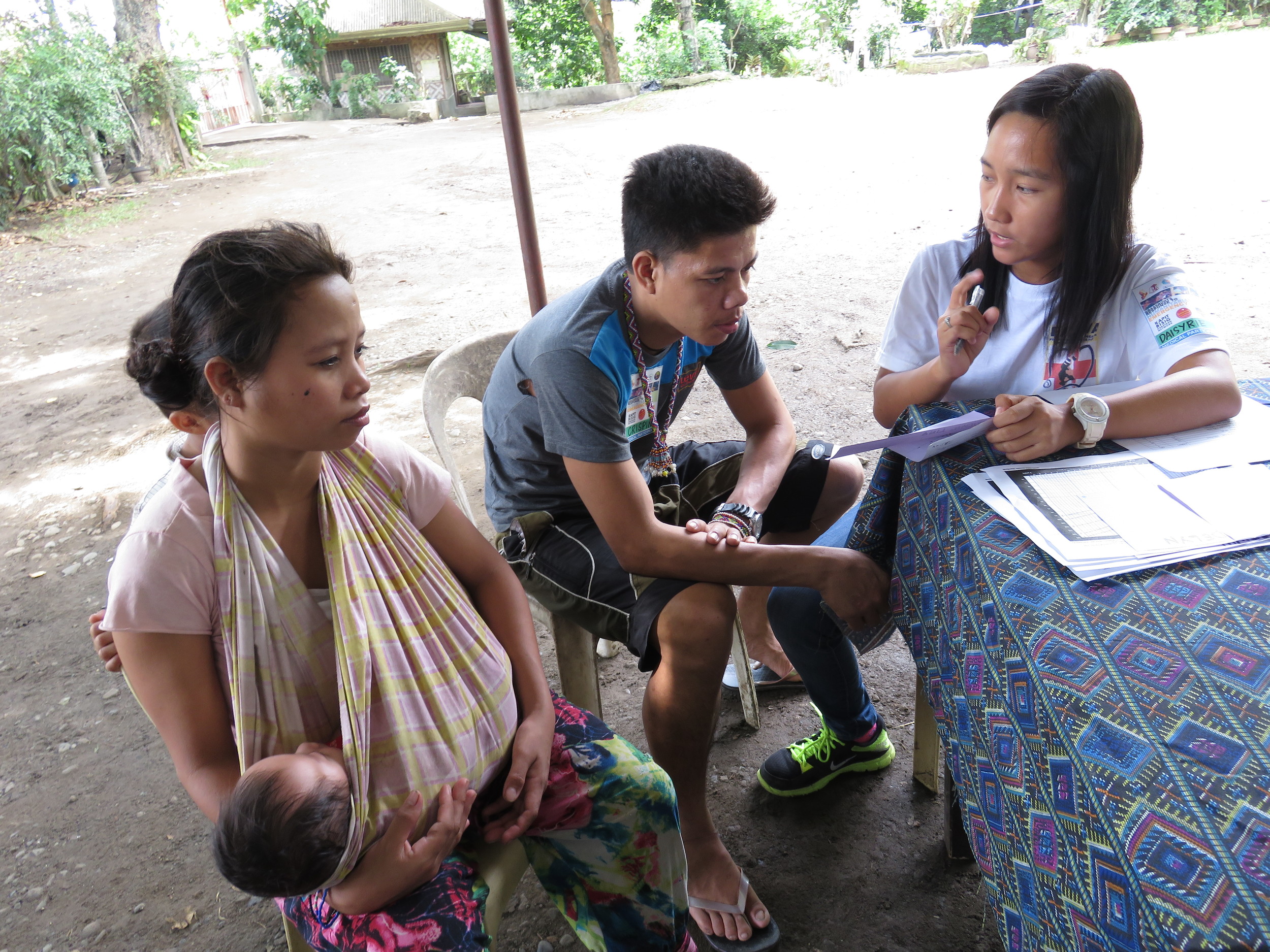 At the start of August almost 30 delegates from across the United States arrived in Mindanao to participate in community exposures and relief missions throughout the island's regions.

Marietta Braganza, a registered nurse from southern California based Filipino American Health Workers Alliance (FAHWA), participated in a medical mission which helped provide general health services to over 400 Lumad children, elderly and families at the Haran Sanctuary evacuation site in Davao City for three days in early August. She was hosted by Salugpongan International's local community health partners – Davao City's Department of City Health, Father Pops Foundation and Urban Integrated Health Services.

The medical mission was a successful collaboration between government health units, grassroots health networks and professional health workers from local, regional, national and international levels.

Big thanks, daghang salamat to Filipino American Health Workers Alliance (FAHWA), Salugpongan International and all of those who donated medical supplies and/or monetary donations towards the medical mission. Only through your support we were able to make this happen! Thank you!
On August 10, 2015 Salupongan International teamed up with the Save Our Schools Network and the Kapit Bisig Kabataan Network to host a benefit concert entitled "Rise4Education". The goal of the event was to raise awareness and support to help Lumad children obtain their education.

Hundreds of locals attended and packed the venue early on and stayed until the last performance. Supporters donated 3 balikbayan boxes worth of school supplies and materials. These donations helped further the education of 300 Lumad students of Salupongan Ta Tanu Igkanugon Community Learning Centers (STTICLI) and Mindanao Interfaith Services Foundation Inc. (MISFI) Academy.

Local Hip Hop and Reggae artists united and contributed their musical talents throughout the night. Respected Hip Hop artist and well known Flip Top battle MC, BLKD performed in front of an energized crowd. A solidarity video by Beatrock Music artist Power Struggle was presented which showed crowds from across the U.S. shouting support for the Save Our Schools campaign in Mindanao.

Over 20 Filipino American delegates of the Kapit Bisig Kabataan Network (KBKN) were in attendance celebrating their successful three week international solidarity and relief mission across the Philippines, which culminated in the Lumad communities of Mindanao.
Salupongan International would like to thank all of the performers, artists, volunteers, supporters, donors, organizers, friends, family and community who helped make "Rise4Education" a success in helping our fellow Lumad brothers and sisters continue to achieve their educational goals.

We are planning to host a "Rise4Education" benefit concert in Manila very soon. Stay tuned for more details!

Also, check out the front page article on the "Rise4Education" event from the local Davao newspaper Sun Star (http://www.sunstar.com.ph/davao/weekend/2015/08/15/grooves-rhymes-bridge-lumad-rights-424799).
WRITING WORKSHOP:
Listening to the Voice of the Lumad Youth
Facilitated by BLKD (Tabakk), Pele (SI) and Karatula SMR
On August 12, 2015 members of Salupongan International (SI), Tanghalang Bayan ng Kulturang Kalye (Tabakk) and Kabataang Artista Para Sa Tunay na Kalayaan (Karatula SMR) collaborated to facilitate a writing workshop with the Lumad youth and students at the UCCP Haran sanctuary evacuation site (bakwit) in Davao City.

The goal of the writing workshop aimed to provide a positive safe space where the Lumad youth could express themselves, dialogue and create their own narratives regarding their current situation of being internally displaced from their ancestral land. The workshop also gave the opportunity for the youth to come together, play, have fun and process.

By the end of the workshop the youth participants broke out into groups and collectively wrote song lyrics and performed them. They wrote and sang about what they they felt was the answer to solve their current situation that is happening to their families and communities. It was a powerful experience to witness the creativity, talent and knowledge of these Lumad youth.

We hope to continue working on more writing workshops with these youth and in the near future record their songs and upload them on the website.
COMMUNITY EXPOSURE IN TALAINGOD
Kapit Bisig Kabataan Network and Save Our Schools Network
A short highlight video from our International Solidarity Mission earlier this month. Salupongan International, Kapit Bisig Kabataan Network and the Save Our Schools Network hosted both international and local participants in a community exposure and fact finding mission in Talaingod, Davao Del Norte. Daghang salamat to the Salugpongan School and the community for welcoming and hosting us. Looking forward to continue building both local and global support for our fellow Lumad brothers and sisters.